5 Clean, Green Swaps Your Family Can Make With No Fuss
5 Clean, Green Swaps Your Family Can Make With No Fuss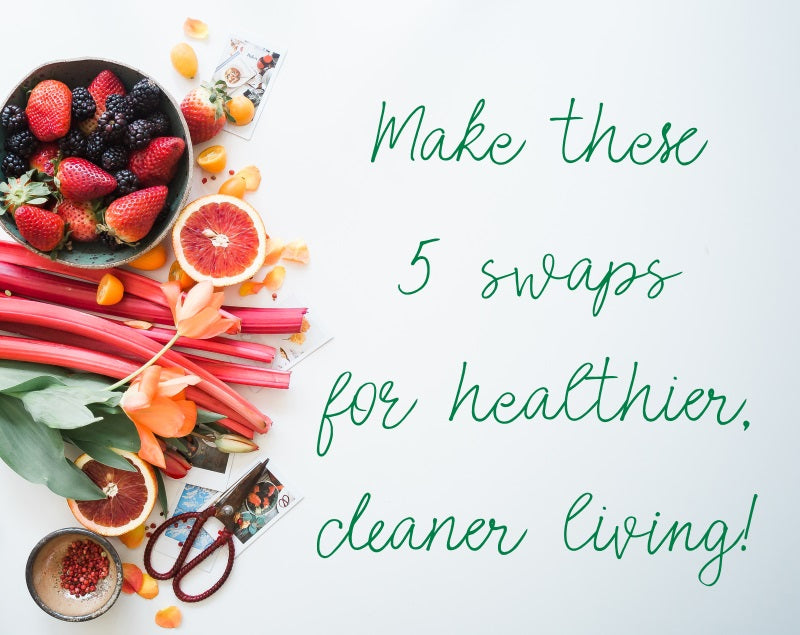 Good health isn't something you can get from a fitness gadget or exotic berry - It's the result of many small, simple habits that improve your lifestyle. 
Creating a clean, green environment at home where your family spends so much time is a great place to start. 
These 5 simple swaps can help your family feel healthier - with no fuss!
1. Swap Snacks
Get more fruits and vegetables in by swapping processed snacks with fruits and veggies. It's easy to get your "crunch" fix and you have so many options, whether you're craving a sweet or savory snack. 
2. Swap Skincare
Many of the ingredients in personal care products are absorbed through the skin and are stored in our bodies - that's pretty scary when you consider that many of the preservatives and fragrances used in conventional products are linked to major health issues.
Our award winning skincare line
is nontoxic and is never tested on animals. 
3. Swap Candles
Candles are the new indoor health no-no - research shows that they can pollute the air in your home just as much as smoking cigarettes! Try solar lights or electric candles for ambiance.
4. Swap Household Goods
Many household cleaners are also made with toxic ingredients. That's why we formulate ours without toxins - so you can breathe easier!
Check out the entire collection here. 
5. Swap Stress
Stress can impact your health in a major way, so don't forget to take some time to decompress when you need to - especially during this busy time of year.